This webinar has passed. We're sorry we missed you! For a copy of the recording, please complete the form.
Ms. Michael C. Redmond, Director and Strategic Consultant and Auditor for EFPR Group's Information Technology and Governance, Risk and Compliance Consulting and Audit division, will be presenting on Government Continuity Management Sustainment during the COVID-19 crisis and what to do right now.
Date/Time:
April 8, 2020
11:00 AM - 12:00 PM (EDT)
Audience: This webinar applies to all Government agencies, cities, and towns.
What we will cover:
• What it means to work remotely
• How can you keep productive considering the current environment
• Remote operations strategies for communicating, maintaining services and even tweaking your normal operations to allow for servicing remotely
• Simple solutions can help avoid the pitfalls that can affect continuing operations and maintaining security
Continuity Management includes strategies for continuing operations.
Continuity of Operations (COOP), as defined an effort within individual executive departments and agencies to ensure that Primary Mission Essential Functions (PMEFs)
Sustainment Phase of Pandemic Planning for Business
Some of those strategies are more creative in times where non-essential personal are at home. Non the less, the strategies are implementable staring today.
Information and Cyber Security
Many are being asked to practice social distancing and work from home. The reality of remote operations can create greater security risks as teleworking creates a variety of new vulnerabilities if you have not preplanned. Knowing about them, will help you safely work remotely.
Documentation
While this is the first time you may be experiencing a situation like this, it is not the first Pandemic that other organizations have experienced.
Presenter:
Ms. Michael Redmond, PhD, MBA, PMP, MBCP, FBCI, ISO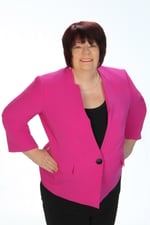 Michael C. Redmond is a Director and Strategic Consultant and Auditor for EFPR Group's Information Technology and Governance, Risk, and Compliance division. She is also a recognized International IT Consultant, Auditor, Speaker, Author, and Trainer.
Michael has helped many Government, Military, Schools, Hospitals and Business organizations document their response during pandemic and other events to use in both updating their Continuity Plan and in creating response plans for future use.
These included SARS, H1NI Pandemics as well as many other events such as 911 and the flood in New Orleans, Hurricane Katrina and many more. Companies that did not document their response properly failed to respond quickly when the next event affected them.
Other Updates:
Like all organizations, we have been working to stay on top of rapidly changing events as a result of the Coronavirus situation. Please follow our dedicated page with links to updates and resources. We will be updating frequently based on developments: https://efprgroup.com/covid-19-updates-and-response/